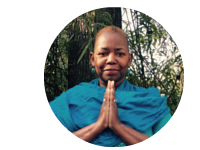 I'm Barbara J. Faison and welcome to my site.  My intention for this site is to offer ideas, insights and inspiration through my life experiences that may help you along your journey. I have learned that we all (you, I and others) will receive what is for us at the right time. I am grateful you discovered me or reconnected with me, it's all as divinely designed.
I believe we are all here to Learn, Evolve and Grow (LEG) and in the process Love ourselves and others. Life is too short to wear tight shoes or anything else too tight so, Why Struggle?
I'd love to hear how you are Learning, Evolving & Growing (LEGging baby!). Share your thoughts with me. I enjoy hearing from you and want to know your thoughts…and especially how you are enjoying your life. We are all students and teachers in the school of life. Be open to learning and growing at all times and in all situations.
I enjoy creating customized workshops, seminars and retreats with intimate groups to share topics ranging from stress management, creating your daily practices and meditation. Please send me an email to discuss your specific interests. Enjoy the site and let me know your thoughts. Please share and stay connected!
Loving life,
Barbara J. Faison