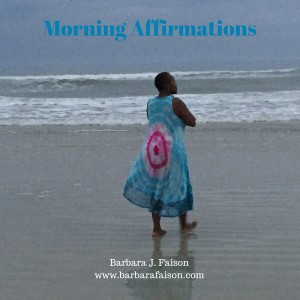 Train your brain. Mind your mind. Think about what you think about.
Most mornings I start my day with a walk with my Yorki poo, Lacee. During my walk I have times where I am visually enjoying the sites and listening to nature and I also say my affirmations aloud. It's important to prime your mind for the day. I've usually had few minutes (10 or less) in meditation before I start my walk. If I have any questions I want to have my subconscious work on, I thing about those questions before I meditate. Train your brain. Mind your mind. Think about what you think about.
I've recorded my morning walk with the affirmations, they change daily and are usually around the major pillars of life: health, finances, relationships, career, etc.
Morning affirmations
I am safe. I am secure. All is well. I am grounded in life.
Today I take time to laugh more and not take myself so seriously.
Unexpected income finds me from places I could never recognize. I am grateful.
I trust my inner guidance system and I am always moving in the best direction for me at all times.
I love myself at all ages and stages of life. I am divine.
I forgive myself. I forgive others. I love myself. I know that forgiveness a key to living a fulfilling life.
Today, I stop to breathe and connect with the present moment.
Perfect health is my divine birthright. I eat foods that nourish my body by instinct.
I allow myself the time to stop for myself to breath.
Enjoy them and feel free to share. I'd enjoy hearing any affirmations, confirmations, or thoughts on how you train your brain.