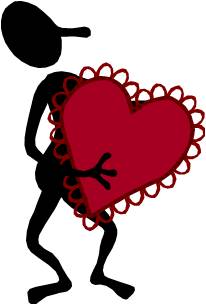 It's that time of the year. We see Give…Give…Give… EVERYWHERE. Yesterday I donated blood at the American Red Cross  and had an interesting conversation with the people assisting me. Usually when I give blood I can get in and out very quickly, I have good veins and I don't usually have issues with blood flow. Denise did the initial questioning and set up prior to the actual blood donation and started the process. I was prepared and started reading my book, Brida, which a friend just recently passed on for me to read.
As I sat reading my book, Georgia was called over to assist Denise and after a few moments I asked what was happening. Georgia made some adjustments and my blood began to flow generously. Joshua came over to check on me and to end the donation process. The holiday season is always an opportunity for conversations around a lot of topics, giving being near the top of the list.
He was quite passionate about giving and concerned about the emphasis on giving gifts during Christmas. Joshua talked about how so many Christians focused so much money and energy on buying gifts. We chatted and I reminded him of the power of ONE…Every ONE. I suggested that he could be an example to others of how to share that loving, giving spirit that comes with the holiday year round. I laughed and reminded him that his name was Joshua, from the Bible, and he smiled in recognition of the story of his name. Every day we have opportunities to be examples of how we "say" we want the world to be. We are the ultimate examples of living by our example.
I have been donating blood for several years. I've gone from donating about once a year to at least 3-4 times a year. Taking time out of my day (about 1 hour or less) a few times a year is one of the ways I give throughout the year.
Share your thoughts about how you give year round, I'd love to hear from you! See an original poem of mine below:
Opportunities
by Barbara J. Faison
Every day we have opportunities around us.
Every day we have fear walk up to us.
Every day we have love run away.
Every day we have choices we must make.
As this day unfolds make your life as you choose.
As this day springs to life, choose what you will bring forth and do so with love, honesty and compassion.
As this day goes on, continue to share your abundance with others.
Opportunities are all around us.
We have an opportunity to:
Offer assistance to someone in need.
Share a kind word.
Speak to a stranger.
Give from our heart.
Believe in good things.
Inspire others to soar!
Love someone patiently.
Hope for the best.
Expect kindness.
Be kind.
As this day ends, be grateful for the beauty you have experienced.